Corbella
Regular price
Sale price
€39.00 EUR
Unit price
per
Joana (1500 - 1564) was the last heiress of the lineage of the Cardona, the powerful Salt Lords. The influence of the dukes of Cardona during centuries led to them being known as kings without a crown. From el Pallars to les Garrigues, they had vast expanses of olive groves in their domains. Documented proof has been found that Joana granted the use of various mills of the duchy for administration by the people. Joana of Cardona was not only known as a generous duchess but also for boosting the production of oil in Catalonia.
Corbella has a medium green fruity profile, with ripe notes. In the mouth, it is balanced between bitter and spicy with sweet notes, and an appreciable astringency that does not interfere with the profile. Secondary aromas of vegetable, with connotations of artichoke almond and ripe tomatoes are present. Notes of almond and walnuts may be detected in the mouth. It is an exclusive variety of our region, with a high content of polyphenols and oleocanthals.
"It stands out for its sweetness and its aroma of red fruits, especially strawberry, almost ice cream. Ideal for seasoning vegetables and green vegetables."
General information
Variety: 100% corbella, soft, fresh and slightly grassy aroma.
Acidity: 0,18

Sensory taste results: arugula, herbs, green pepper, chicory and green tea.

Packaging: available 700 ml bottles in a gift tube.
Country: Spain
Best before: 2022/12
Additive-free, lactose-free, organic, vegan.
The production of Corbella olive oil is possible because the cultivation of the naturally growing Corbella olive tree has been revived in the Bages and Solsonès areas. The variety occurs only in these areas, which is why the olive oil made from it is highly valued.
Nutrition labeling
Organic extra-virgin olive oil / ekologisk extra jungfruolivolja
INGREDIENTS/ INGREDIENSER: High quality olive oil obtained directly from olives * and only by mechanical methods. Olivolja av hög kvalitet.
ORIGIN: Spain. *Organic.
PRESERVATION: At room temperature. Protect from light and heat. In the refrigerator, the olive oil may solidify and become cloudy. At room temperature, the oil becomes fluid again.
Nutritional content/näringsdeklaration/100 ml (1 dl):
Energy/Energi:3690 kj / 882 kcal

Fat/Fett:




- of which saturated/varav mättat fett: 13 g




- monounsaturated fats/enkelomättat fett: 75 g




- polyunsaturated fats/fleromättat fett: 11 g

Carbohydrates/Kolhydrat: 0 g
- of which sugars/varav sockerarter: 0 g

Protein/Protein: 0 g

Salt/Salt: 0 g

MANUFACTURER/PRODUCENT:
OLI MIGJORN
Spain/Spanska

PACKED/PACKAD: 2020/12
BEST BEFORE/BÄST FÖRE: 2022/12
Share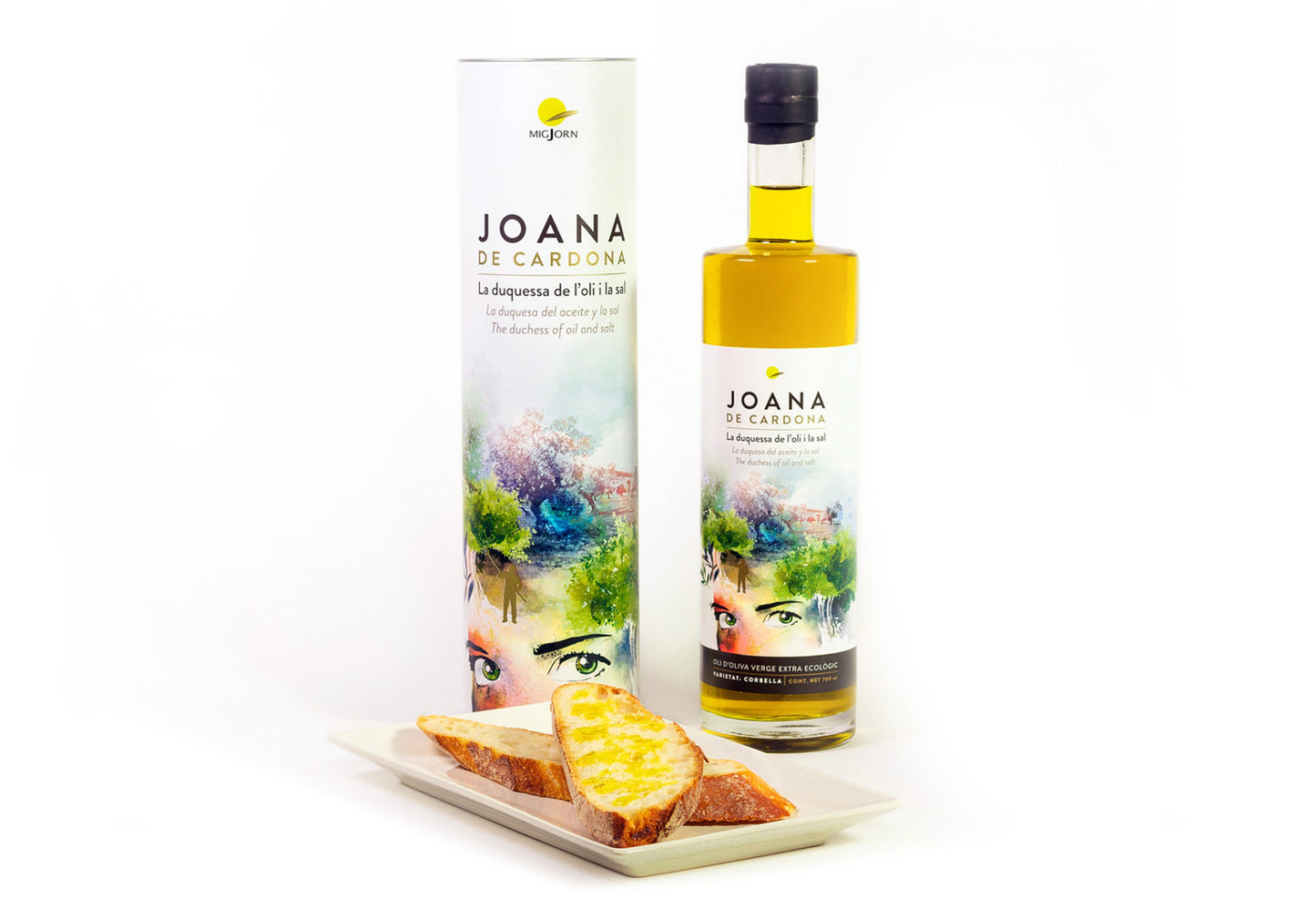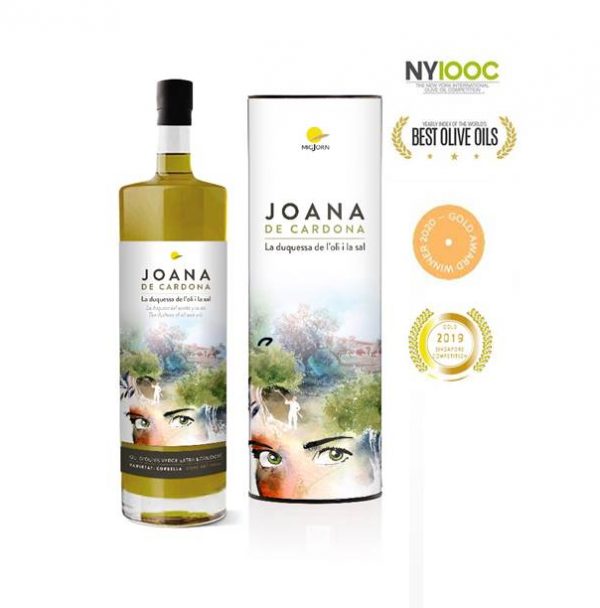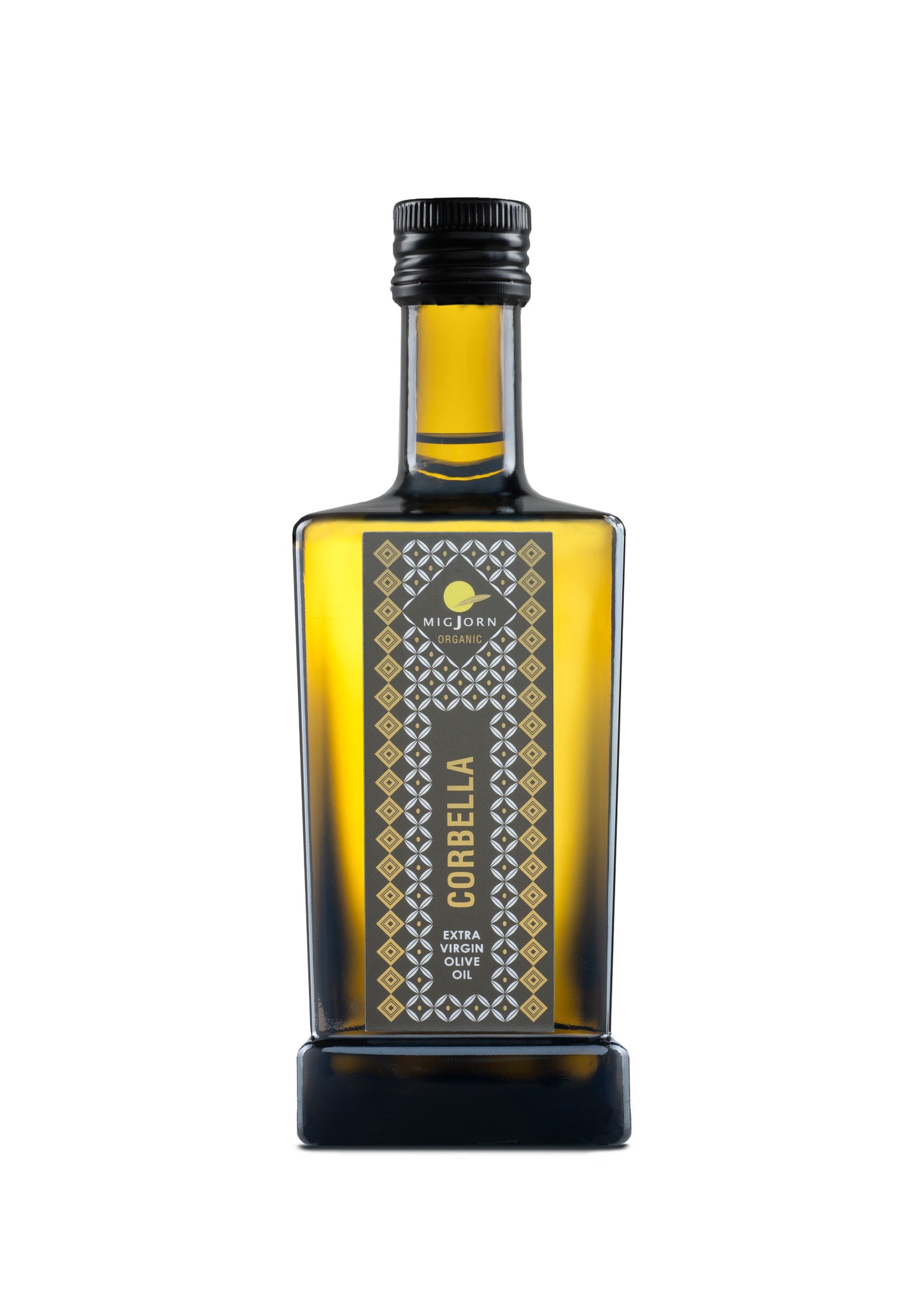 asiakkaiden arvostelut
100
arvioijat suosittelevat tätä tuotetta
Kirjoita arvostelu
Suosittelen tätä tuotetta
Good olive oil
Good olive oil in beautiful bottle
03.12.2021
Outi B.

Finland
Suosittelen tätä tuotetta
Varmasti yksi maukkaimmista mitä olen maistanut. Palautti uskon espanjalaiseen öljyyn.